FOR IMMEDIATE RELEASE
CMH welcomes James Patton to Butterfield Park Medical Center
Citizens Memorial Hospital (CMH) welcomes Physician Assistant James Patton to Butterfield Park Medical Center.
FOR THE MEDIA
Contacts:
Tamera Heitz-Peek
417-328-7245
theitz@citizensmemorial.com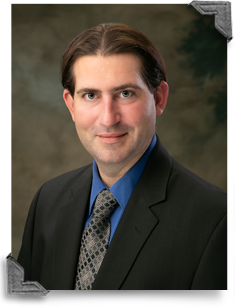 He will see patients beginning Aug 20.
Patton joins board certified family medicine physicians, Gabrielle Guhl, M.D., Kristopher Kaufmann, D.O., and Jennifer Roehrs, D.O., and family nurse practitioner, Malissa Phillips, FNP, and physician assistant, Matthew Havens.  Patton previously worked at Stockton Lake Walk-In Clinic, Stockton.
Patton earned a Bachelor of Science in chemistry and biology from Southwest Baptist University, Bolivar, and a Master of Science in cell and molecular biology and a Master in Science in physician assistant studies from Missouri State University, Springfield. Patton is a member of the Missouri Academy of Physical Assistants (MOCPA).
Patton's practice includes family medicine, wound care, therapeutic procedures, counseling regarding mental health and physical health, orthopedic evaluations, dislocation care, anesthetic regional nerve and dental blocks, and aspiration of joints.
Patton is accepting new patients. The clinic accepts most major insurance plans including Medicare and Medicaid. For more information and to schedule an appointment with Patton at Butterfield Park Medical Center, call 417-326-7676.  
August 06, 2018
Hospital 417-328-6000
Infocenter 417-328-6010, or 1-888-328-6010
1500 North Oakland, Bolivar, Missouri 65613
© 2020 Citizens Memorial Healthcare