FOR IMMEDIATE RELEASE
Tim Wolters receives national rural health award
Tim Wolters, director of reimbursement at Citizens Memorial Hospital in Bolivar, was among 11 organizations and individuals who received awards during the National Rural Health Association's (NRHA) 40th Annual Rural Health Conference in San Diego.
FOR THE MEDIA
Contacts:
Tamera Heitz-Peek
417-328-7245
theitz@citizensmemorial.com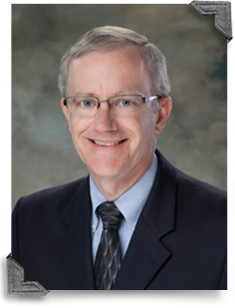 More than 800 rural health professionals and students attended the three day conference held May 9 – 12. Wolters was named NRHA's Volunteer of the Year.
"We're especially proud of this year's winners," says Alan Morgan, NRHA chief executive officer. "They have each already made tremendous strides to advance rural health care, and we're confident they will continue to help improve the lives of rural Americans."
Tim Wolters, CPA, spent 26 years with BKD, LLP, a CPA and consulting firm in Springfield, Mo., working with rural hospitals around the nation on a variety of Medicare and Medicaid reimbursement issues. In 2010 he left BKD to join CMH. He is also a reimbursement specialist at Lake Regional Health System in Osage Beach, Mo. 
Wolters is a member of the NRHA where he serves on the Finance and Government Affairs Committees. He served several terms on the Rural Hospital Issues Group established by the Health Resources and Services Administration, sponsored by the American Hospital Association and NRHA. 
Wolters is also an advanced member of the Healthcare Financial Management Association, and regularly speaks at the HFMA National Institute regarding Medicare reimbursement issues applicable to rural hospitals.  He also serves on the Missouri Hospital Association Federal Reimbursement Allowance Policy Committee. 
A native of Memphis, Tenn., Wolters attended high school in West Plains, Mo., and graduated in 1983 from Missouri State University, Springfield, with a bachelor of science in accounting.
The NRHA is a national nonprofit professional association located in Leawood, Kan. It has more than 21,000 members in the US and provides leadership on rural health issues. For more information about NRHA, go to connect.nrharural.org. For more information about Wolters or CMH, call 417-328-7245. 
May 17, 2017
Hospital 417-328-6000
Infocenter 417-328-6010, or 1-888-328-6010
1500 North Oakland, Bolivar, Missouri 65613
© 2019 Citizens Memorial Healthcare