FOR IMMEDIATE RELEASE
Dr. John Best to speak at international cardiology conference
John F. Best, M.D., FACP, FACC, FSCAI, will be a featured speaker at the 4th annual European Endovascular & Interventional Cardiology Conference (EICC) June 10 -11 in Athens, Greece.
FOR THE MEDIA
Contacts:
Tamera Heitz-Peek
417-328-7245
theitz@citizensmemorial.com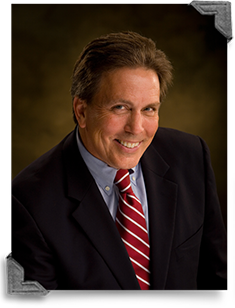 Dr. Best is board certified in internal medicine, cardiology and interventional cardiology and is in practice with Citizens Memorial Hospital (CMH) Heart Institute Clinic in Bolivar.
According to conference planners, the EICC will provide a focused exposure to the latest advances in endovascular and interventional cardiology, newer technological advances and changes in current practice. Conference highlights include presentations from internationally recognized interventional cardiologists, interventional radiologist, neuroradiologists, neurologists, and vascular surgeons. Dr. Best will present "Left Main Percutaneous Coronary Intervention (PCI): Current Indications and State-of-the-Art Approach."
Dr. Best attended medical school at the University of Missouri-School of Medicine, Columbia. He completed his residency and a cardiology fellowship at the University of Kansas-School of Medicine, and completed a trans-radial fellowship at the Quebec Heart Institute, Quebec, Canada. Dr. Best specializes in invasive/interventional cardiology, diagnostic angiography, coronary angioplasty and stenting, pacemaker implantation, echo cardiography, inferior vena cava filter placement, pericardiocentesis, electrical cardioversion, stress testing and more.
For more information about Dr. Best or the CMH Heart Institute Clinic, call 417-328-6040.
May 08, 2017
Hospital 417-328-6000
Infocenter 417-328-6010, or 1-888-328-6010
1500 North Oakland, Bolivar, Missouri 65613
© 2019 Citizens Memorial Healthcare