FOR IMMEDIATE RELEASE
CMH names Ronald A. Evans, M.D., as Chief Medical Officer
Citizens Memorial Hospital (CMH) announces the appointment of Ronald A. Evans, M.D., as Chief Medical Officer (CMO) effective March 6.
FOR THE MEDIA
Contacts:
Tamera Heitz-Peek
417-328-7245
theitz@citizensmemorial.com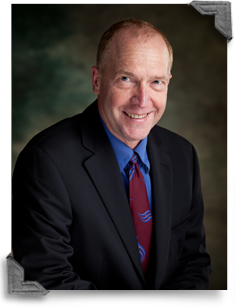 Dr. Evans is a board certified family medicine physician and has practiced at Bolivar Family Care Center for 24 years. He earned his medical degree from the University of Arizona, Tucson, and completed an internship in general surgery at the University of California-Irvine, and a residency in family practice at Cox Medical Center.
Dr. Evans is an active member of the CMH medical staff. He served as Chief of Staff from 2004-2006 and served on the Medical Executive Committee for four years. He is also the Chairman of the Credentialing Committee since 1992. Prior to working at Bolivar Family Care Center, Dr. Evans was an attending physician in the Family Practice Residency Program at Cox Medical Center in Springfield. He is a member of the American Academy of Family Physicians.
In addition to serving as CMO, Dr. Evans will continue his medical practice at Bolivar Family Care Center. As CMO, Dr. Evans will facilitate improvements of medical services to CMH patients.
For more information about Citizens Memorial Hospital, call CMH Information Center at 888-328-6010 or 417-328-6010 or visit www.citizensmemorial.com.
March 31, 2017
Hospital 417-328-6000
Infocenter 417-328-6010, or 1-888-328-6010
1500 North Oakland, Bolivar, Missouri 65613
© 2019 Citizens Memorial Healthcare