FOR IMMEDIATE RELEASE
Simpson to receive national athletic trainer award
Morgan Simpson, AT, director of Citizens Memorial Hospital (CMH) Sports Medicine Center, has been selected to receive a National Athletic Trainer Service Award in June at the 67th Annual National Athletic Trainers' Association (NATA) Clinical Symposium in Baltimore, Md.
FOR THE MEDIA
Contacts:
Tamera Heitz-Peek
417-328-7245
theitz@citizensmemorial.com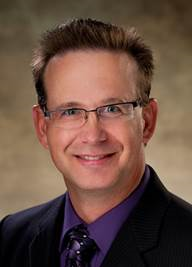 This prestigious award recognizes NATA members for their exceptional contributions to the athletic training profession. It reflects decades of service and leadership at the state, local and national levels.
Simpson is a licensed athletic trainer and has a degree in sports medicine and athletic training from Missouri State University, Springfield. He has been the director of the CMH Sports Medicine Center for 18 years.
The CMH Sports Medicine Center is located inside the Ken and Jane Meyer Wellness and Sports Center on the campus of Southwest Baptist University in Bolivar. The staff works closely with the SBU athletic training staff to provide physical rehabilitation services. The Center also provides services to area schools including Bolivar, Buffalo, Osceola, Pleasant Hope, and Stockton.
For more information about athletic training, call the CMH Sports Medicine Center at 417-777-7763.
February 15, 2016
Hospital 417-328-6000
Infocenter 417-328-6010, or 1-888-328-6010
1500 North Oakland, Bolivar, Missouri 65613
© 2018 Citizens Memorial Healthcare