FOR IMMEDIATE RELEASE
CMH Southside Medical Center Behavioral Health welcomes counselor Shari Hadley
Citizens Memorial Hospital (CMH) and Southside Medical Center Behavioral Health welcomes Shari Hadley, LCSW, to the Southside Behavioral Health staff. Hadley previously worked for Family Institute of the Ozarks in Bolivar as a psychotherapist and Bolivar Technology College as a professor of psychology. 
FOR THE MEDIA
Contacts:
Tamera Heitz-Peek
417-328-7245
theitz@citizensmemorial.com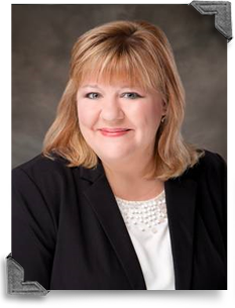 At Southside Behavioral Health, she will work as a counselor with Psychiatrist H.J. Bains, M.D., and Psychologist Rachael Swopes, Ph.D.
Hadley received a bachelor of science degree in psychology from Southwest Baptist University and a master of science degree in social work from Missouri State University, Springfield.
Hadley has behavior health experience in grief, trauma, anxiety and post traumatic stress disorder.  Through individual treatment planning she empowers patients to have healthier patterns of thinking and behavior.
Southside Medical Center Behavior Health accepts most major insurance plans including Medicare and Medicaid.  The clinic is located at 1120 S. Springfield, Bolivar. For more information call 417-326-7840.
January 04, 2016
Hospital 417-328-6000
Infocenter 417-328-6010, or 1-888-328-6010
1500 North Oakland, Bolivar, Missouri 65613
© 2018 Citizens Memorial Healthcare