FOR IMMEDIATE RELEASE
CMH offers treatment for chronic pelvic conditions
Citizens Memorial Hospital (CMH) Rehabilitation Services now offers treatment of chronic pelvic floor/girdle conditions, also called Pelvic Floor Dysfunction (PFD), that can negatively impact a woman's life. 
FOR THE MEDIA
Contacts:
Tamera Heitz-Peek
417-328-7245
theitz@citizensmemorial.com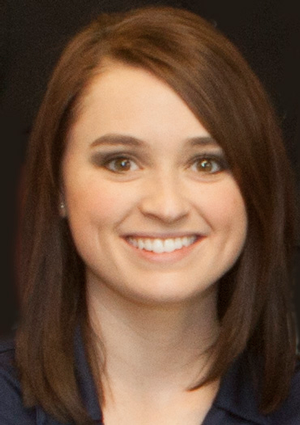 Common conditions  include pelvic pain, urinary incontinence and pelvic organ prolapse due to multiple or traumatic vaginal childbirths, tearing,  prolapse and bladder leakage.
Treatment is provided by Taylor Grabowski, DPT, physical therapist in practice at CMH Outpatient Rehabilitation Services. She specializes in women's health and recently completed the Pelvic Floor Function, Dysfunction and Treatment course with nationally-recognized Herman & Wallace Pelvic Rehabilitation Institute.  Grabowski is a native of Republic and completed her doctorate of physical therapy at Missouri State University, Springfield. She is also trained in soft tissue mobilization and physical capacity profile testing.
"Pelvic pain is considered 'chronic' when it lasts for more than six months," says Grabowski. "Treatment with a physical therapist can help restore strength and flexibility to the muscles and joints in the pelvic region and reduce a woman's pain."
Each patient is referred by their physician and then screened by Grabowski. "After an examination, I  design an individualized treatment program that will meet the specific needs and goals of the patient," Grabowski says. "This may include education, exercises to stretch and strengthen the affected muscles, as well as gentle electrical stimulation to improve awareness of your muscles," she adds.
For more information on CMH Rehabilitation Services and pelvic floor dysfunction, call 417-328-6453.
PHOTO: Taylor Grabowski, DPT
March 21, 2016
Hospital 417-328-6000
Infocenter 417-328-6010, or 1-888-328-6010
1500 North Oakland, Bolivar, Missouri 65613
© 2018 Citizens Memorial Healthcare