Diabetes Educator Jessica Jennings joins CMH Endocrinology Center, offers diabetes self-management classes
Citizens Memorial Hospital Endocrinology Center welcomes registered dietitian Jessica Jennings as a diabetes educator in the clinic. She provides diabetes self-management education and nutrition counseling for diabetic patients.
Jennings earned a Bachelor of Science in dietetics from Missouri State University, Springfield. She completed a Master of Science in nutrition and a dietetic internship from Illinois State University, Normal.
Jennings will be offering diabetes self-management classes from 10 a.m. to noon on Wednesdays in October and November at CMH Endocrinology Center located inside the Douglas Medical Center, 1155 W. Parkview Street, Suite 2J, in Bolivar.
Over the course of the four weeks of classes, patients will learn about monitoring blood sugar, meal planning, restaurant ordering tips, reducing the risks of diabetic complications, and more.
Diabetes self-management training requires a referral from a medical provider. Ask your physician for a referral to help in managing your diabetes. Medicare patients are eligible for 10 hours of education in self-management classes.
For more information about Jennings or diabetes self-management classes, call 417-328-7957.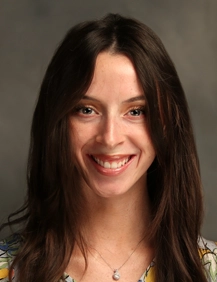 Jessica Jennings, R.D., L.D., is a diabetes educator with CMH Endocrinology Center.