Erin Camden, RN, joins the CMH Research Department staff
The Citizens Memorial Hospital (CMH) Research Department welcomes Erin Camden, RN, to its staff as the clinical research nurse coordinator.
Camden has over 17 years of professional nursing experience at several area hospitals, public health and public school settings. She has worked at CMH for four years, most recently in the outpatient surgery center. Camden holds a Bachelor of Science in Nursing from the University of Central Missouri in Warrensburg.
Other members of the CMH Research Department include Curtis Schreiber, M.D., Caressa Patel, PA-C, Robert Denney, Psy.D., Robert Coffman, Psy.D., Kasie Atchison, LPN and Julia Schreiber.
The CMH Research Department conducts clinical research studies and provides patients with opportunities to participate in the process of advancing options for medical treatments.
The research department is conducting seven Alzheimer's studies and one migraine study. They will be starting three additional studies, including two for Alzheimer's and one for migraine, and has plans to begin offering research studies beyond Alzheimer's and migraine research.
For more information about the CMH Research Department or to learn more about current research studies being conducted, call 417-328-7781 or email kasie.atchison@citizensmemorial.com.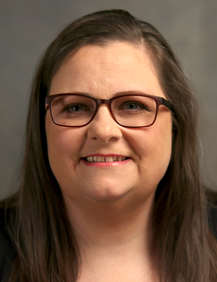 Erin Camden, RN