CMH pediatric nurse to speak at TEDx MSSU event May 4
Citizens Memorial Hospital Pediatric Clinic's Gabryele McNeece, RN, will take the TEDx stage this week to talk about her experiences working as a nurse of children with special needs and how these children helped her out of her depression and enabled her to find her identity in healthcare and life.

McNeece was selected as one of 12 featured speakers for the upcoming TEDx Missouri Southern State University (MSSU) event, scheduled for May 4, focusing on the theme of connectedness and the power of connectivity. The event will be held from 1-5 p.m. at the Bud Walton Blackbox Theatre, 390 Newman Road, Joplin.

After graduating from high school, McNeece began her career in healthcare at CMH as a certified nursing assistant at a long-term care facility. She earned her nursing degree in 2020 from Bolivar Technical College and changed the focus of her nursing practice to pediatrics.

"I really enjoy connecting with children with special needs so they don't feel alone in life," McNeece said.

McNeece worked at Angels of Care Pediatric Home Health for a year, and in that time the children she cared for and their families left a life-long positive impact on her.

"Parents of children with special needs and children with special needs are superheroes in disguise," McNeece said. "They see the world through another lens of positivity."

"They helped me to see the ability in disability. Whether the disability is a special need, a mental health disorder, an injury, or an illness working with these children has made me realize that everyone has the potential for greatness," McNeece said. "I am honored to be able to help people reach their greatest potential."

McNeece returned to work at CMH in 2021 and has found her home with the medical staff, children and families at CMH Pediatric Clinic. "CMH feels like home. We are a tight-knit community of talent. Everyone supports everyone," says McNeece.

McNeece hopes that through telling her story of connectedness at the TEDx event, she shine a light on areas such as special needs, depression and more. "Speaking at TEDx means that I get to share something special… and potentially help someone else going through a hard time," McNeece said.
About the TEDx event
According to TED.com, a TEDx event is a local gathering where live TED-like talks and performances are shared with the community. TEDx events are fully planned and coordinated independently on a community-by-community basis. The content and design of each TEDx event is unique and developed independently, but all of them have features in common.
The MSSU TEDx event features prepared talks, demonstrations and performances covering various topics to inspire learning and provoke impactful conversations.
The public is invited to attend the free TEDx event at MSSU; however, seating is limited, and tickets are required for seating purposes.
For more information on the TEDx MSSU event, speakers or tickets, go to https://bit.ly/43SUzIv.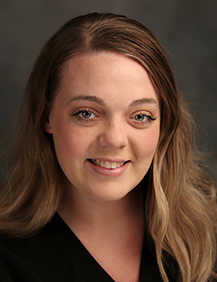 Gabryele McNeece, RN