CMH to open CMH Behavioral Health Transitional Clinic Feb. 1
Citizens Memorial Hospital announces plans to expand mental health services in 2023 by making mental health appointments more readily available for patients in our service areas.
The CMH Behavioral Health Transitional Clinic will open Wednesday, Feb. 1, at 8 a.m., as a part of Butterfield Park Medical Center, located at 1300 N. Oakland Ave., Bolivar. The clinic is open Monday-Friday, 8 a.m.-4:30 p.m.
A meet and greet event will be held Feb. 1, from 1-2 p.m. and a special ribbon-cutting ceremony will be held at 1:15 p.m. at the clinic.
"Patients are sometimes in crisis and need to feel supported by having quicker access to behavioral health services," says Michael Calhoun, CEO/executive director of CMH/CMH Foundation. "This clinic will have an important role in helping patients receive the care they need quickly while awaiting an appointment with a CMH behavioral health provider."
The mental health clinic will care for patients ages 6 years and older who are unable to have an immediate appointment scheduled with a CMH behavioral health provider. A referral by a medical provider is needed to schedule an appointment.
Tara Billingslea, PMHNP-BC, a mental health nurse practitioner with more than 10 years of mental health experience in various outpatient and inpatient psychiatry settings, will lead the clinic. She supports patients by providing counseling, medication management and education services until patients are established with a CMH behavioral health provider.
CMH operates 14 family medicine, pediatric and walk-in clinics in Ash Grove, Bolivar, Buffalo, El Dorado Springs, Greenfield, Humansville, Osceola, Pleasant Hope, Stockton and Willard, Missouri.
For more information about Billingslea or CMH Behavioral Health Transitional Clinic, call 417-328-6131.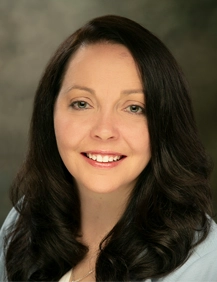 Related Stories