FOR IMMEDIATE RELEASE
"Living Well with Diabetes" topic of next CMH Lunch and Learn
Citizens Memorial Hospital (CMH) will host a free Lunch and Learn seminar on Friday, Sept. 7 from 11:30 a.m. to 1 p.m. in the CMH Community Rooms, located at 1500 N. Oakland in Bolivar.
FOR THE MEDIA
Contacts:
Tamera Heitz-Peek
417-328-7245
theitz@citizensmemorial.com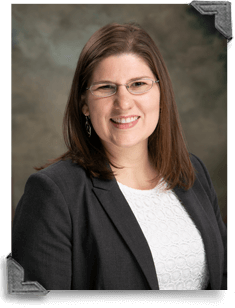 Heather Corn, M.D., M.S., in practice at CMH Endocrinology Center, will present "Living Well with Diabetes."
Dr. Corn is board certified in Endocrinology, Diabetes, Metabolism, and Internal Medicine by the American Board of Internal Medicine. She is a graduate of Indiana University School of Medicine, Indianapolis. Dr. Corn completed a residency at St. Vincent Hospital and Health System in Indianapolis, and is fellowship trained at the University of Utah, Salt Lake City. She holds a master's degree in clinical investigation.
Dr. Corn served on the faculty at the University of Utah, Salt Lake City, and also cared for patients in the community setting. She is the author of several journal articles and book chapters, and has given numerous lectures and presentations. 
Dr. Corn's practice includes: advanced diabetes care; reproductive hormone imbalance; adrenal disorders; obesity; pituitary disorders; thyroid and parathyroid disorders; osteoporosis; and other disorders of the endocrine system.
A light lunch will be served and reservations are requested. For more information or to register visit https://conta.cc/2JPZuQd or call the CMH Information Center at 417-328-6010 or 888-328-6010.
July 27, 2018
Hospital 417-328-6000
Infocenter 417-328-6010, or 1-888-328-6010
1500 North Oakland, Bolivar, Missouri 65613
© 2020 Citizens Memorial Healthcare