FOR IMMEDIATE RELEASE
Stortz awarded Degree of Fellow by American Academy of Family Physicians
Paul Stortz, M.D., board certified family medicine physician in practice at Citizens Memorial Hospital (CMH) and Southside Medical Center, was awarded the Degree of Fellow by the American Academy of Family Physicians (AAFP).
FOR THE MEDIA
Contacts:
Tamera Heitz-Peek
417-328-7245
theitz@citizensmemorial.com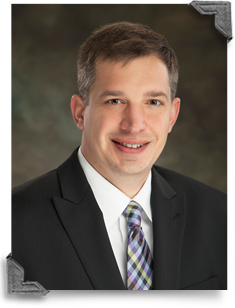 Dr. Stortz is board certified by the American Board of Family Medicine and has practiced at CMH since 2009. He attended medical school at University of Illinois College of Medicine in Rockford, Ill., and also completed a family practice residency at Cox Family Medicine in Springfield. He is a professional member of the American Academy of Family Physicians and the Missouri Academy of Family Physicians.
According to AAFP, the Degree of Fellow recognizes AAFP members who have distinguished themselves among their colleagues, as well as their communities, by their service to family medicine, by advancement of health care to the American people, and by their professional development through medical education and research. By meeting the membership requirement, Fellows of AAFP have earned the distinguished right to use the designation of FAAFP after their names.
For more information about Dr. Stortz or Southside Medical Center, call 417-326-7814.
October 09, 2017
Hospital 417-328-6000
Infocenter 417-328-6010, or 1-888-328-6010
1500 North Oakland, Bolivar, Missouri 65613
© 2019 Citizens Memorial Healthcare