FOR IMMEDIATE RELEASE
CMH welcomes interventional cardiologist Dr. Joseph A. Moore
Citizens Memorial Hospital (CMH) announces the appointment of interventional cardiologist Joseph A. Moore, M.D., FACC, to the CMH medical staff. Dr. Moore is in practice at CMH Heart Institute Clinic, 1500 N. Oakland, Bolivar.
FOR THE MEDIA
Contacts:
Tamera Heitz-Peek
417-328-7245
theitz@citizensmemorial.com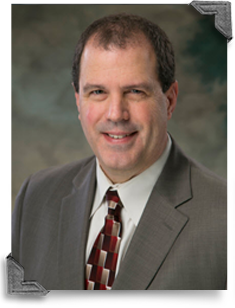 He joins John F. Best, M.D., FACP, FACC, FSCAI, and Jane Smith, NP-C.
Dr. Moore is board certified by the American Board of Internal Medicine in interventional cardiology, cardiovascular disease and internal medicine. He earned his medical degree and completed an internal medicine residency and cardiology fellowship at Medical College of Ohio (now Toledo College of Medicine and Life Sciences). He also completed an interventional cardiology fellowship at St. Louis University. Previously, Dr. Moore was in practice at St. Louis Cardiology Consultants in St. Louis.
Dr. Moore is a member of the American College of Cardiology, Society for Cardiac Angiography and Intervention and Save A Leg, Save A Life. He has been involved in overseas medical missions serving in Haiti, Belize, Peru, and Rwanda.
For more information about Dr. Moore and cardiology services at CMH, call CMH Heart Institute Clinic at 417-328-6040.
February 03, 2017
Hospital 417-328-6000
Infocenter 417-328-6010, or 1-888-328-6010
1500 North Oakland, Bolivar, Missouri 65613
© 2019 Citizens Memorial Healthcare