FOR THE MEDIA
Contacts:
Tamera Heitz-Peek
417-328-7245
theitz@citizensmemorial.com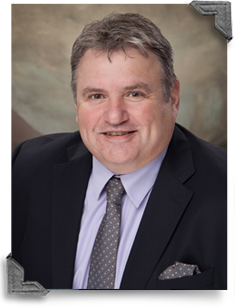 Dr. Smith attended medical school at the University of Missouri, Columbia, and completed his residency in family medicine at Cox Health Family Practice, Springfield. He previously worked for Ozarks Community Hospital, Springfield, and has practiced family medicine in Branson at Smith Family Clinic and Skaggs Hospital.
Specializing in family medicine, Dr. Smith's practice includes care for the entire family from birth to senior care, men's and women's healthcare, skin biopsies, lesions, joint injections, immunizations, geriatric medicine, gynecologic care, and disease management.
Dr. Smith joins Thomas Douglas FNP-C., Toni Hudson, FNP-BC, and behavioral health specialists H.J. Bains, M.D., and Richard Boyd, M.S., at Ash Grove Family Medical Center. He is accepting new patients. To make an appointment with Dr. Smith or for more information about services offered at Ash Grove Family Medical Center, call 417-751-2100.
December 08, 2017
Hospital 417-328-6000
Infocenter 417-328-6010, or 1-888-328-6010
1500 North Oakland, Bolivar, Missouri 65613
© 2019 Citizens Memorial Healthcare