FOR IMMEDIATE RELEASE
CMH welcomes clinical psychologist Dr. Paul William Iles Jr.
Citizens Memorial Hospital announces the appointment of Clinical Psychologist Paul William Iles, Jr., Psy.D., to the CMH medical staff. Dr. Iles will begin his practice on Oct. 2 at Dallas County Family Medical Center, 201 S. Ash, Buffalo.
FOR THE MEDIA
Contacts:
Tamera Heitz-Peek
417-328-7245
theitz@citizensmemorial.com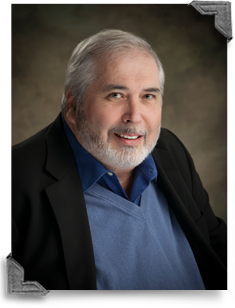 Dr. Iles received his doctor of psychology with a concentration in clinical psychology from the Forest Institute of Professional Psychology, Springfield, Mo. He previously worked in the Springfield area as a psychologist for 14 years. Dr. Iles was the program director/psychologist for Evergreen, Inc. in Republic, Mo., for over four years.
Dr. Iles specializes in the psychological evaluation of children, adolescents and adults. He has advanced training in addictions and sexual abuse counseling, grief therapy, crisis intervention, career guidance, and more.
For more information about Dr. Iles or behavioral health services at CMH, call Dallas County Family Medical Center at 417-345-6100.
October 05, 2017
Hospital 417-328-6000
Infocenter 417-328-6010, or 1-888-328-6010
1500 North Oakland, Bolivar, Missouri 65613
© 2019 Citizens Memorial Healthcare