FOR THE MEDIA
Contacts:
Tamera Heitz-Peek
417-328-7245
theitz@citizensmemorial.com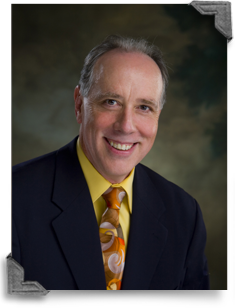 He will complete that milestone on Monday, Oct. 9 around 12:30 p.m. His first milestone was reached in February 2012.
Dr. Schreiber placed an odometer on his trail bicycle July 11, 2005, and decided to take his own advice that he was giving his patients and to exercise for overall better health.
Dr. Schreiber lives in Springfield and regularly bikes on the Ozark Greenways Trail and the Galloway Creek Greenway in addition to the Frisco Highline Trail in Bolivar. He bikes around 11 or 12 miles per day most days throughout the year and says that you don't need special equipment or go far or fast – just be consistent. Dr. Schreiber even logged miles during a recent summer vacation in London and Paris.
"People can do this on any bicycle," Dr. Schreiber says. The No. 1 motivating factor on starting this exercise plan was the fact that he wasn't practicing what he was preaching.
"I was telling my patients that they would feel better if they would exercise," he says. "I am not an athlete, but I thought I probably should also be exercising if I am counseling my patients to exercise more."
Dr. Schreiber took his own advice and started his cycling journey. "I didn't know that I would feel so much better. It is true, when you exercise you do feel better," he says.
Dr. Schreiber emphasizes that you don't have to spend a lot of money on equipment to get started. "The important thing is just to get moving and to find something that you really like to do, and just do it." 
October 05, 2017
Hospital 417-328-6000
Infocenter 417-328-6010, or 1-888-328-6010
1500 North Oakland, Bolivar, Missouri 65613
© 2019 Citizens Memorial Healthcare