FOR IMMEDIATE RELEASE
CMH hosts 14th annual Burgundy Ball, five presented with awards
Former governor of Arkansas Mike Huckabee shared humorous stories about politics, travel and the South during the 14th annual Citizens Memorial Hospital/Citizens Memorial Health Care Foundation's Burgundy Ball on Saturday, Sept. 16.
FOR THE MEDIA
Contacts:
Tamera Heitz-Peek
417-328-7245
theitz@citizensmemorial.com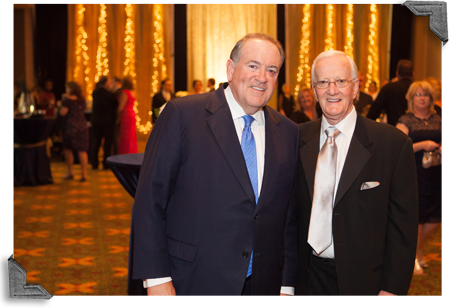 More than 600 guests attended the event.
Huckabee headlined the evening that raised money for the Carrie J. Babb Cancer Center. During the event, the story of Robbie Bryant, cancer center patient, was featured. Go to http://bit.ly/2f4phH6 to see his story.
Five individuals also were recognized during the evening and presented with the 2017 Donald J. Babb Award including Dennis Boeke, D.O., Charlotte Gray, Denni McColm, Robert McMillan, and D. Shelly Meents, M.D.
September 19, 2017
Hospital 417-328-6000
Infocenter 417-328-6010, or 1-888-328-6010
1500 North Oakland, Bolivar, Missouri 65613
© 2019 Citizens Memorial Healthcare