FOR THE MEDIA
Contacts:
Tamera Heitz-Peek
417-328-7245
theitz@citizensmemorial.com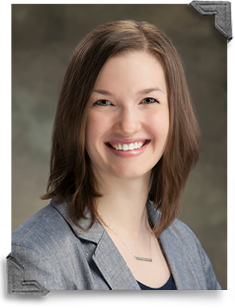 She joins board certified pediatricians, Shannon L. Calvert, M.D., Angela D. Collins, M.D., and James G. Liesen, D.O., and family nurse practitioner, Malissa Phillips, R.N., C.S., FNP.
Johnson earned a bachelor of science degree in nursing from the University of Missouri-Kansas City, and a master of science in nursing (pediatric nurse practitioner) from St. Louis University.  She has experience in pediatrics, primary care, and orthopedic/sports medicine.
Johnson will begin seeing patients at Butterfield Park Pediatrics and CMH Pediatric Walk-In Clinic on July 11. The clinic accepts most major insurance plans including Medicaid. For more information and to schedule an appointment with Johnson, call 417-777-2121.
June 29, 2017
Hospital 417-328-6000
Infocenter 417-328-6010, or 1-888-328-6010
1500 North Oakland, Bolivar, Missouri 65613
© 2019 Citizens Memorial Healthcare