FOR IMMEDIATE RELEASE
CMH welcomes Judith Cain to Southside Medical Center Behavioral Health
Citizens Memorial Hospital (CMH) Southside Medical Center-Behavioral Health welcomes Judith Cain, Psy.D., clinical psychologist, to the medical staff.
FOR THE MEDIA
Contacts:
Tamera Heitz-Peek
417-328-7245
theitz@citizensmemorial.com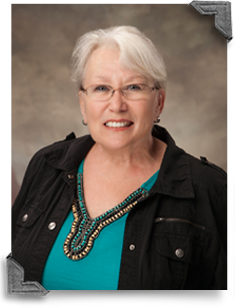 She will begin her practice on May 16.
Dr. Cain earned her bachelor's degree in psychology from Missouri State University in Springfield, and received a master's degree and doctorate in clinical psychology at Forest Institute of Professional Psychology in Springfield. She completed her internship at Forest Institute of Clinical Psychology/Human Services, and a residency at Piney Ridge Center in Waynesville. Dr. Cain is a member of the American Psychological Association.
Dr. Cain served as an adjunct professor at Central Methodist University, Fayette, Mo., and was a clinical psychologist at Phelps County Regional Medical Center in Rolla, Mo. Most recently, she had a private practice in Springfield, Mo.
To make an appointment with Dr. Cain or for more information about CMH Southside Medical Center-Behavioral Health, call 417-326-7840.
May 09, 2016
Hospital 417-328-6000
Infocenter 417-328-6010, or 1-888-328-6010
1500 North Oakland, Bolivar, Missouri 65613
© 2018 Citizens Memorial Healthcare