FOR IMMEDIATE RELEASE
CMH to host annual Spread the Red Lunch and Learn
Citizens Memorial Hospital (CMH) is "spreading the red" to increase heart health awareness during American Heart Month in February.  
FOR THE MEDIA
Contacts:
Tamera Heitz-Peek
417-328-7245
theitz@citizensmemorial.com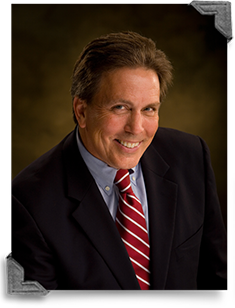 "A 2016 update from the American Heart Association highlights that over the last 10 years, the rates of death attributable to cardiovascular disease (CVD) has declined by almost 30 percent; however, nearly 2,150 Americans die of cardiovascular disease each day - one person every 90 seconds.  And on average, every 40 seconds someone in the United States has a stroke," says CMH board certified interventional cardiologist John F. Best, M.D., FACP, FACC, FASCAI.  "The total direct and indirect cost of CVD and stoke in the United States is estimated to be $320 billion – costing Americans more than any other diagnostic group." 
 But, there is hope.  According to Dr. Best, cardiovascular disease and stroke are largely preventable through a healthy lifestyle.  "American Heart Month is the perfect time to raise awareness, in our hospital and in our community, about heart disease, how we can prevent it and challenge us to commit to living a healthier lifestyle," says Dr. Best.
Spread the Red Luncheon Feb. 5
The annual "Spread the Red Lunch and Learn" with Dr. Best and the CMH Heart Team will be held Friday, Feb. 5 from 11:30 a.m. to 1 p.m. in the CMH Community Rooms. The luncheon is free of charge and includes a heart healthy meal.  Register for the luncheon at conta.cc/1OPR8Jv or by calling
417-328-6010.
Cardiac Care at CMH
The CMH Heart Institute Clinic and CMH Cath Lab include two board certified interventional cardiologists: John F. Best, M.D., FACP, FACC, FSCAI and Konstantinos Marmagkiolis, M.D., MBA, FACC, FSCAI. The physicians and cardiac team staff specialize in invasive/interventional cardiology, diagnostic angiography, coronary angioplasty and stenting, pacemaker implantation, echo cardiography, inferior vena cava filter placement, pericardiocentesis, electrical cardioversion, stress testing and more.
CMH is applying for STEMI Center designation, and offers 24/7 cardiology availability. STEMI, which stands for ST-segment elevation myocardial infarction, is a heart attack in which a blocked coronary artery prevents blood from getting to the heart muscle. 
The CMH cardiac and pulmonary rehabilitation program is nationally recognized and is designed to help heart and lung patients recover quickly from a heart-related surgery, a heart attack or diagnosis of heart or pulmonary disease. It is certified by the American Association of Cardiovascular and Pulmonary Rehabilitation (AACVPR). The team of physicians, registered nurses (who are certified in advanced cardiac life support), registered respiratory therapists, occupational and physical therapists and dietitians work with patients, their families and their physicians to structure a lifestyle plan tailored to meet their specific needs.
The cardio-pulmonary rehabilitation program is in a state-of-the-art rehabilitation facility inside the hospital, but is also easily accessible from outside. CMH offers stationary bicycles, treadmills, rowing machines, weight stations, stationary hand cycles and an indoor walking track.
For more information about American Heart Month at CMH, call the CMH Information Center at 417-328-6010 or www.citizensmemorial.com.
January 13, 2016
Hospital 417-328-6000
Infocenter 417-328-6010, or 1-888-328-6010
1500 North Oakland, Bolivar, Missouri 65613
© 2018 Citizens Memorial Healthcare