FOR IMMEDIATE RELEASE
CMH IT manager to present on EHR data migration
Sherry Montileone, information systems network and support manager at Citizens Memorial Hospital, is participating in a panel discussion on Nov. 16 with Health Informatics Magazine on seamless electronic health record (EHR) transition through data migration. 
FOR THE MEDIA
Contacts:
Tamera Heitz-Peek
417-328-7245
theitz@citizensmemorial.com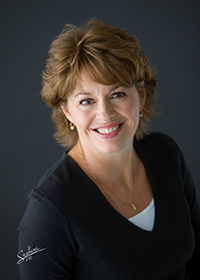 Montileone will be part of an expert panel that will discuss ways to help successfully tackle an EHR transition. Panelists will provide perspectives from providers and share experiences and scenarios encountered in over a decade of providing clinical data migrations.
The discussion will include the following topics:
Strategies for pursing an electronic medical record (EMR) replacement
The difference between discrete and non-discrete migrations, and why both may be helpful
The various approaches to extraction, transformation and storage of the contents of clinical systems
Montileone has more than 35 years of information technology experience. She has worked at CMH in Bolivar for 16 years and assisted with the award winning implementation of MEDITECH, an EHR system, in multiple acute, long-term care and clinic settings.
November 16, 2016
Hospital 417-328-6000
Infocenter 417-328-6010, or 1-888-328-6010
1500 North Oakland, Bolivar, Missouri 65613
© 2018 Citizens Memorial Healthcare